Côtes du Coeur
J&S partners with The American Heart Association to put on their annual Côtes du Coeur event: a high-profile fundraiser that brings in big donations for patients overcoming heart disease and their families.
Heart disease is the leading cause of death in America, affecting millions of lives every single year. But, thanks to the American Heart Association, many of those millions are survivors. J&S has proudly supported the organization by bringing Côtes du Coeur, an international fine wine auction and celebrity chef dinner, and all of its materials to life, helping it become the largest fundraising event in the U.S. for AHA. The annual black-tie gala, with a ticket price of a cool $1,500, attracts Dallas' social and financial elite. It's raised an astonishing $34 million over the years for cardiovascular research and heart health educational programs both locally and nationally. In fact, recent years have resulted in the most successful Côtes du Coeur events in its 27-year history, and with each passing year, we're prouder and prouder to handle their marketing responsibilities.
Visit American Heart Association if you'd like to help or learn more.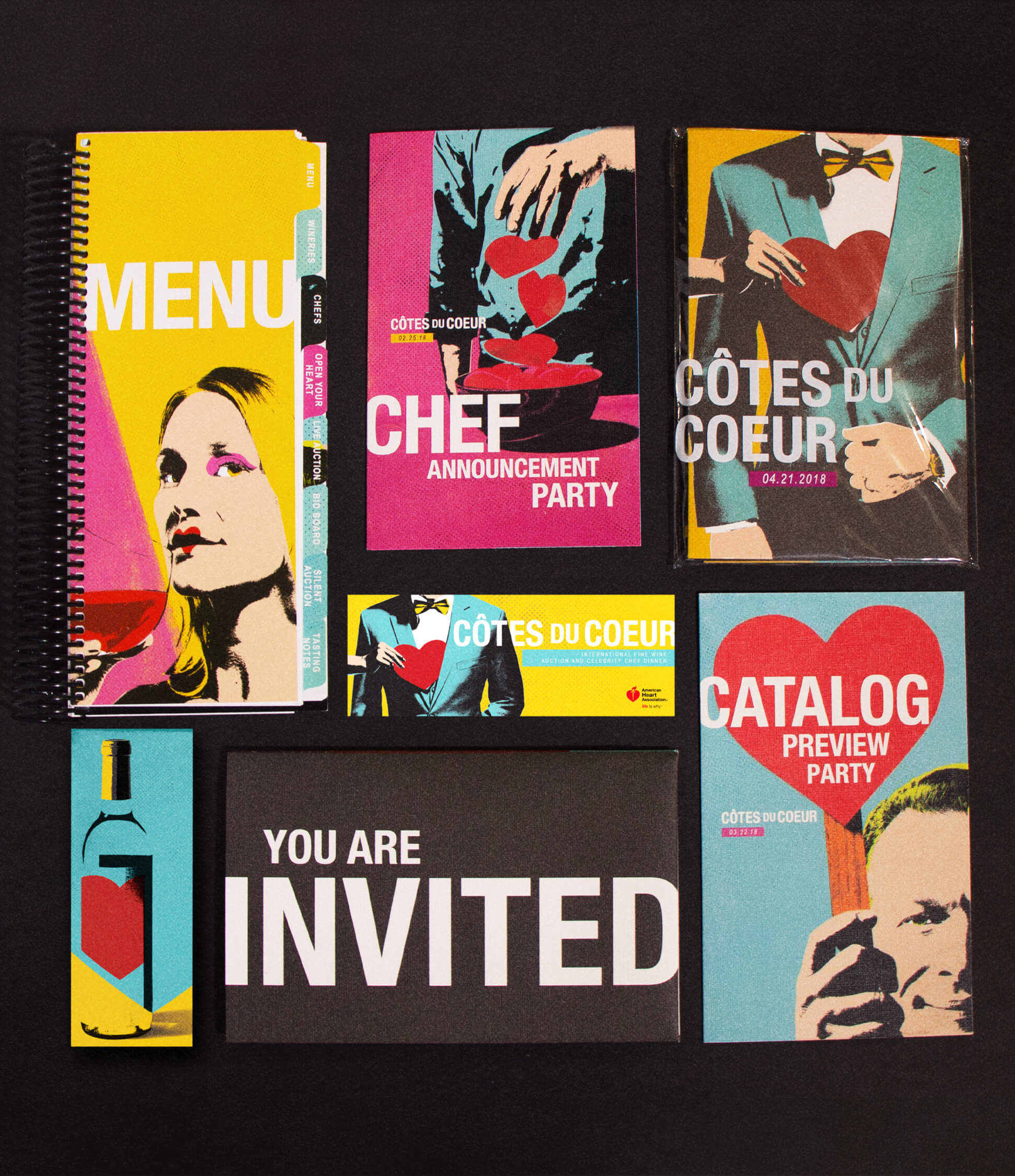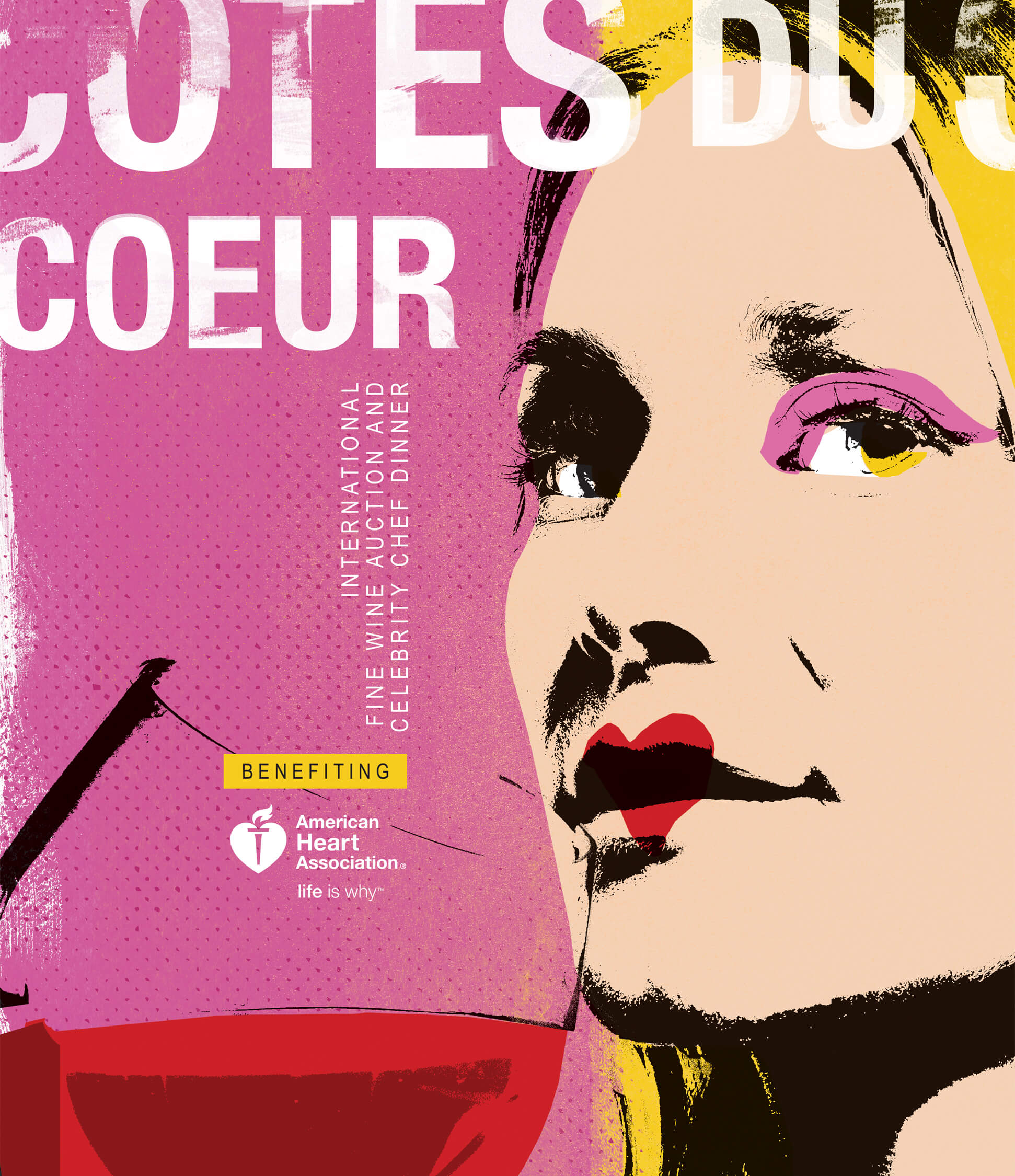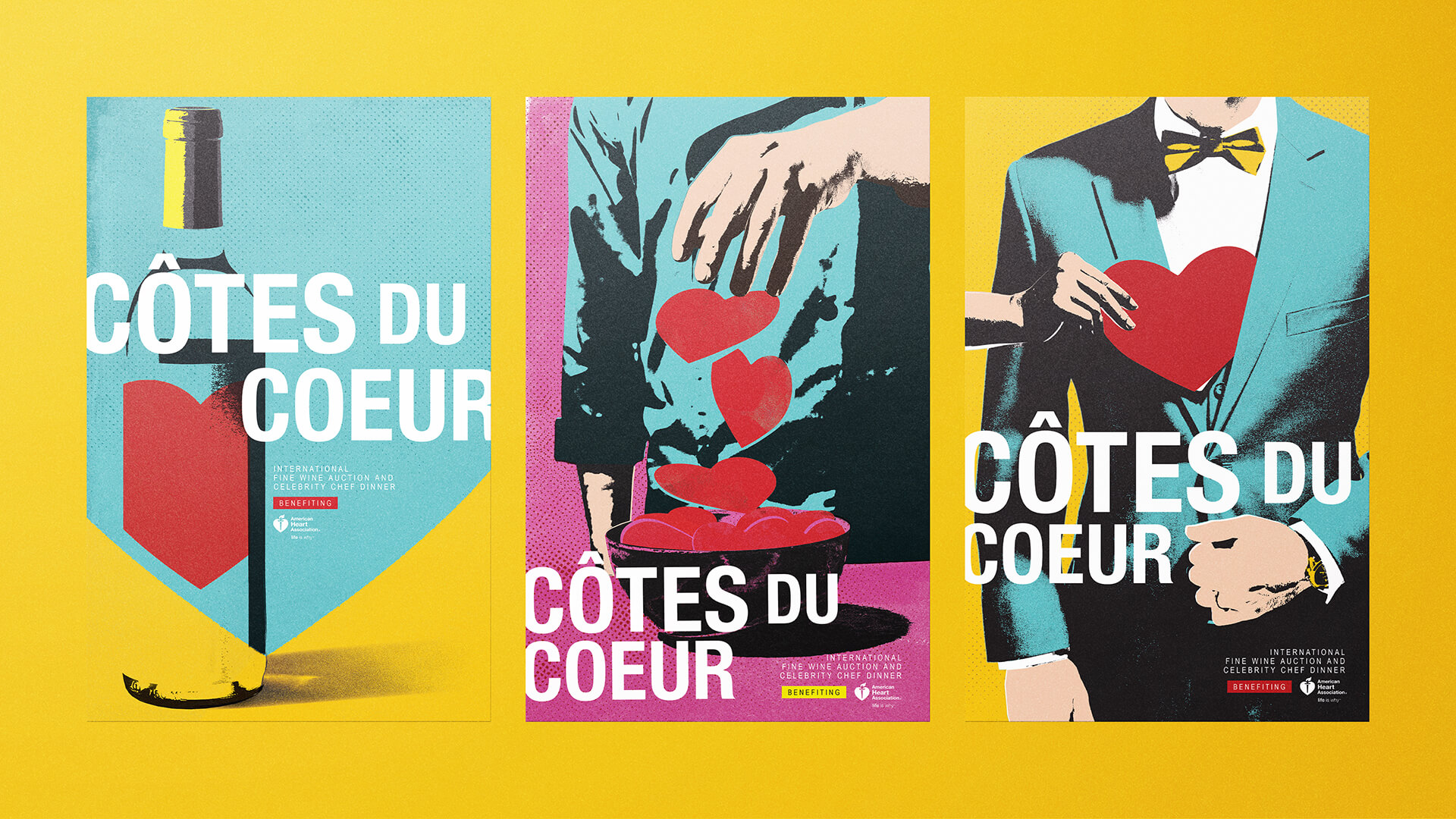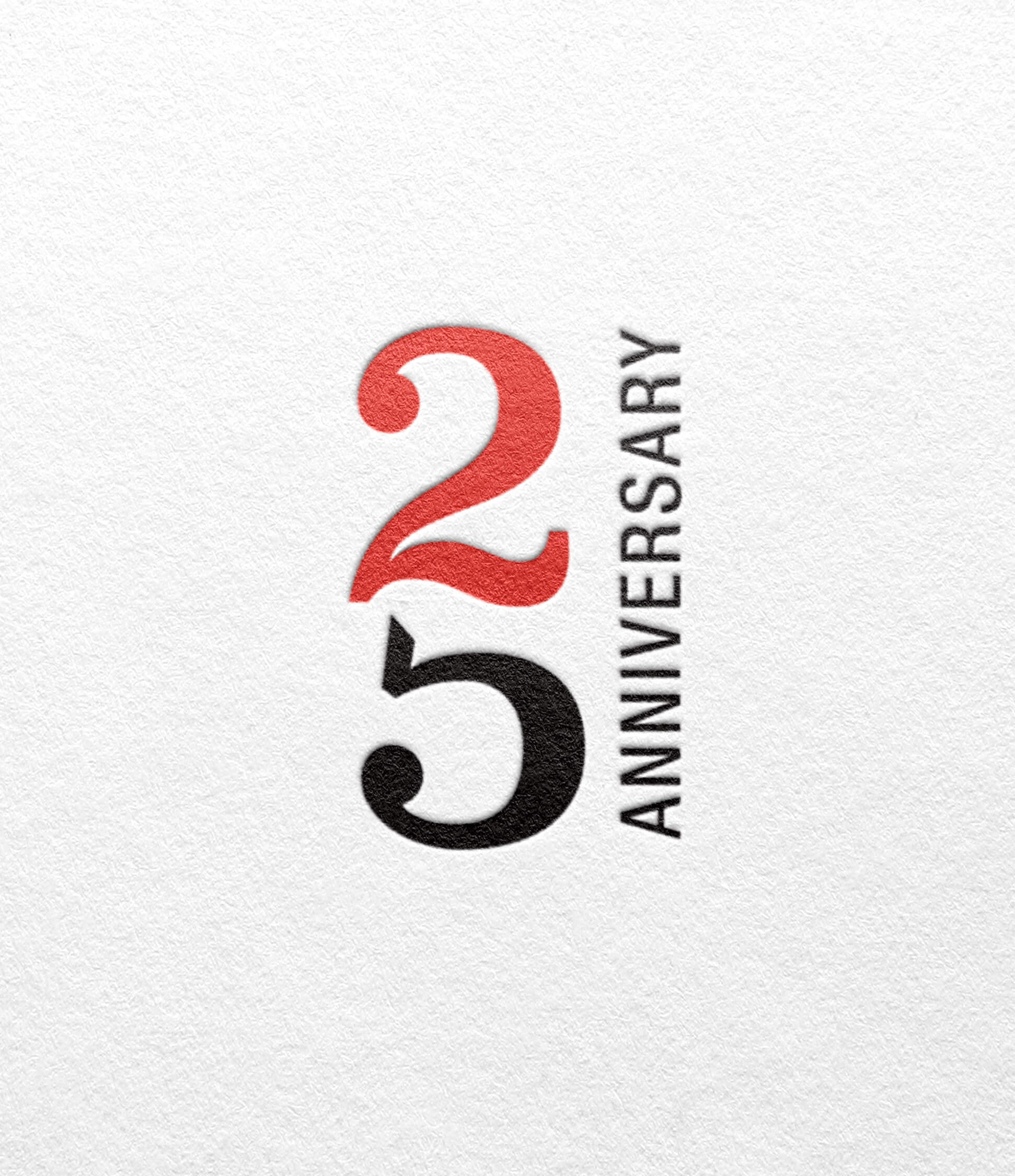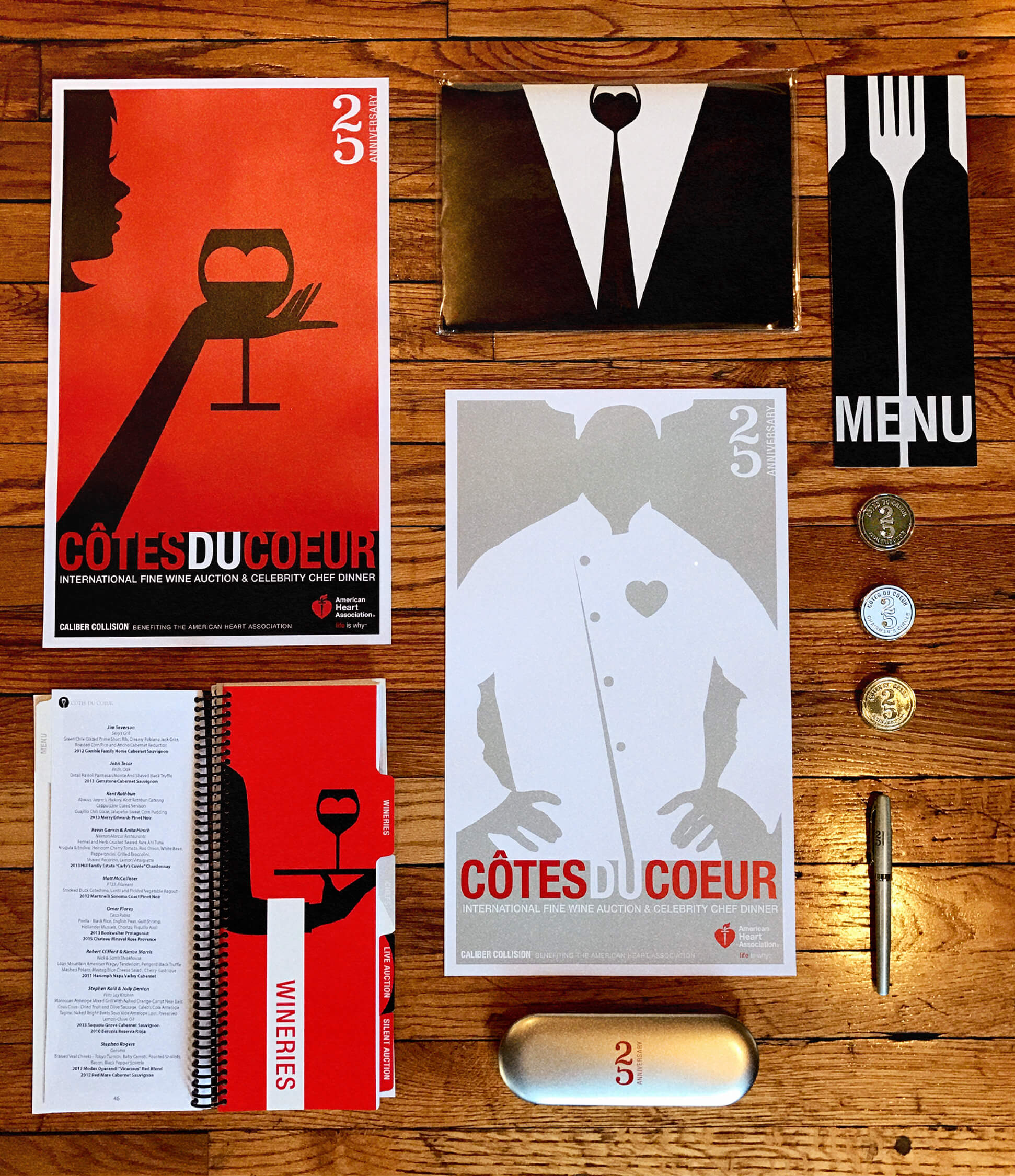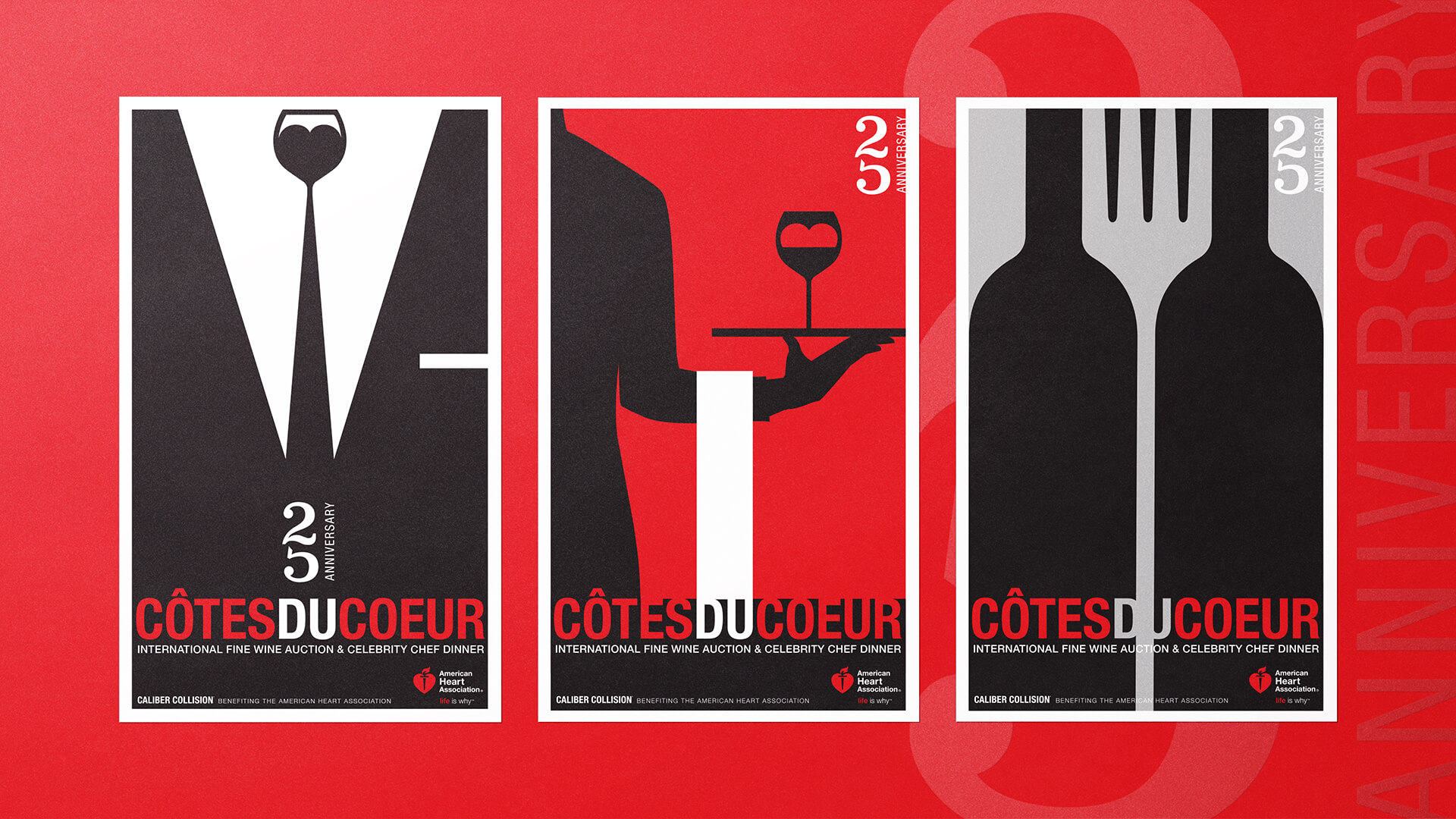 back to top